Giving Credits to Other Users
With VirtualMoney, users can give credits to other users.
To do this, they click on the 'Give' link on the home page.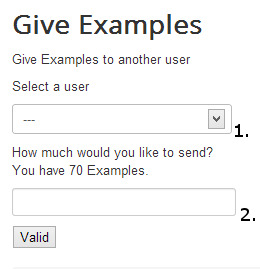 1. Select the user give to.
2. Indicate the amount to give.
Once users submit the form, a transaction for both the sending and receiving users as well as confirmation emails will be generated.
Note: If the link to access this page does not appear, verify that you have enabled the exchange module in the component configuration.