Classified Software, Powerful and Easy to use
Joomla! Extensions
Enhance your website
We provide high quality extensions to get the best of Joomla!
Development Service
Need a developer ?
Whatever is your project, we can work together : full website, customization on ANY Joomla! Components, Mobile Application
User Support
Because anyone needs help
All our extensions comes with documentation and full support.
AdsManager, Classified Ads component for Joomla! Real Estate, Cars, Pets, Electronics, Furniture, ... whatever your classified project is, AdsManager can be configured to fit many needs.
AdsManager provides plenty of options, flexible views and extensions to help you to build your websites. AdsManager is used by webmasters and developers alike:

If you are a webmaster and not a developer, you will like Adsmanager as a ready to deploy solution. With just a few click, create your custom fields and categories, set an duration and configure the component easily.

If you are a developer and you want a component that can be easily adapted or extended. AdsManager is for you. The code has been written using the MVC Joomla architecture.

The screenshot are made by using AdsManager Gold with the AdsClarity template.
Discover AdsManager
Discover AdsClarity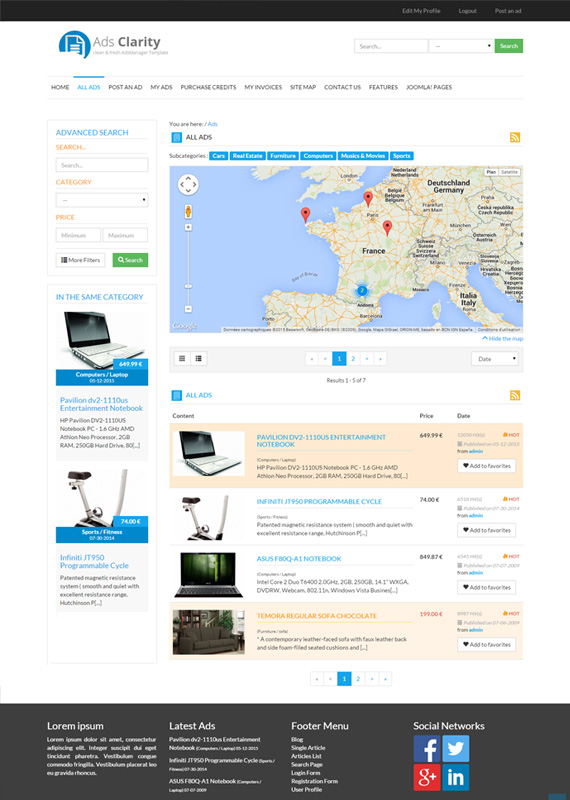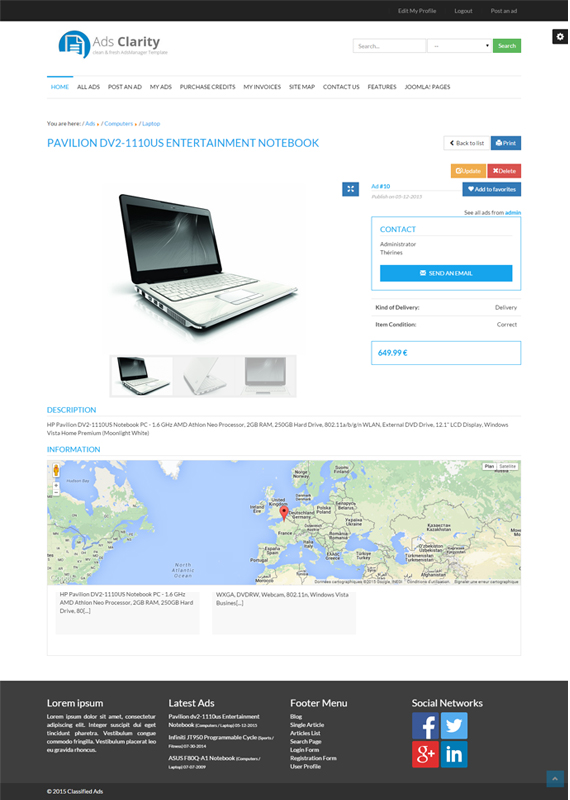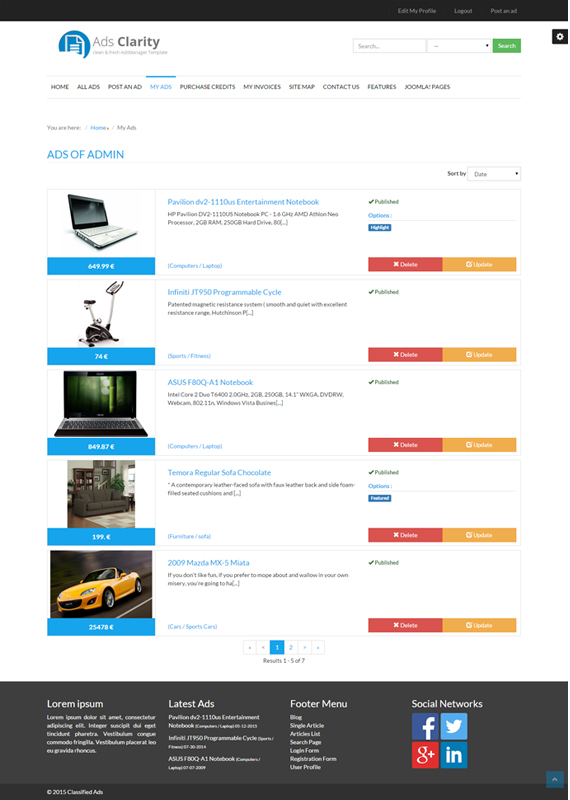 Classified Software, Powerful and Easy to use