Bruce - The Banners Manager
Bruce is a advanced Banners System for Joomla! Display a banner on a specific page of a component (via plugins system)
Just assign bruce module on all pages and bruce will display or not specfic banners !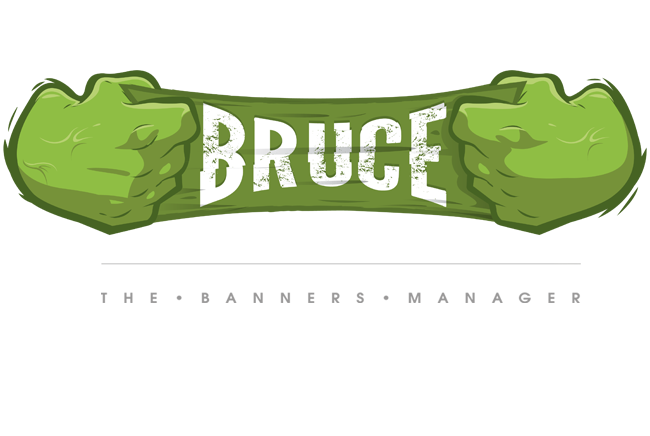 BRUCE
The Banners Manager
Create Banners (Images or Custom Code)
Sort Banners by Clients / Categories
Limit number of impressions
Track Impressions and Clicks
Filters Banners depending on Menu Item, User Group, Date, Categories,etc.
Display several banners with a "cycle" rotation effect
Great Services with plenty of features
Manage the display of banners
And a lot of settings
Limit the number of display of the banners, filter the banners by categories or clients, ...
Display Restriction
Choose where to display your banners
You can select to display the banners on specific pages of a component !
Module Options
One module to rule them all !
In the module options, you can choose to a random display, how many banners you want to display at the same time, ...
Animate your banners
With javascript animations
The module provide a large selection of animations to use with your banners !
Plugins System
A lot of plugins already available
The plugins system of Bruce can help you to filter the banners on the different pages of your website.
Ask for a custom development
We can help you with your needs
Something's missing ? Ask us to add it to the component just for you !
Manage your banners

Edit your banners

Filter your banners with plugins

A lot of filters already available

Easy Plugins System

The plugin system used the Joomla Plugins installer to add/remove new plugins, Current plugins:

Content Categories Filter
Date & Time Filter
User Group Filter
Menu Item Filter
AdsManager Filter
K2 Filter
Hikashop Filter
More incoming

If you need a specific plugin for a component or another paramters (like languages etc..) don't hesitate to contact us to tell us we could add it.