Getting Started
Configuration
To access to the global configuration of the component, You will have to click on "options" button in the top right corner in the top toolbar
In the configuration window, you will be able to configure :
Options : Tax & Currency options
Extension update: To download the updates
Also Like in any other Joomla! component, you will be able to set permissions.
Note: The tax and currency can be added in the Invoicing component.
Create my first subscription type
Go to "components" > "UserSubs"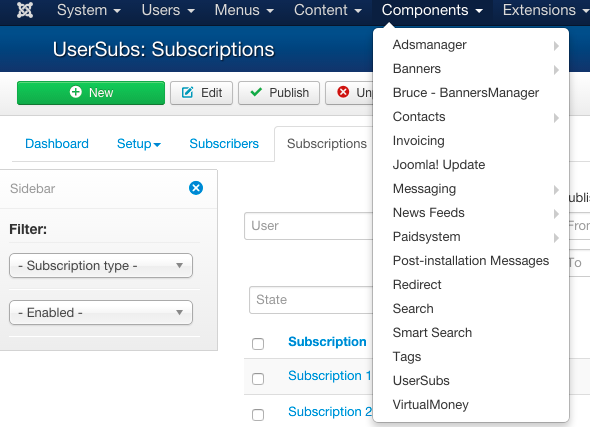 Open the submenu "Setup" and click on "Subscription Types", then click on "New".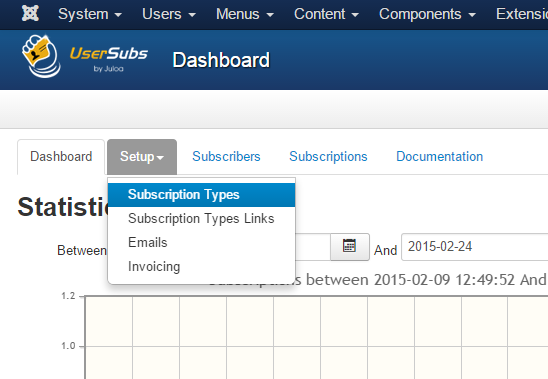 A type is composed of 4 sections :
Details (to edit the image and the description)

Price and duration
You can specify multiple durations and prices for one type of subscription.

Renew and notification
You can specify the renew discount and the automatic notification mails here.

Actions
Each enabled usersubs plugins are displayed here, you can choose what they will do at the activation and expiration of a subscription.

Create my first subscription
Go to "components" > "UserSubs"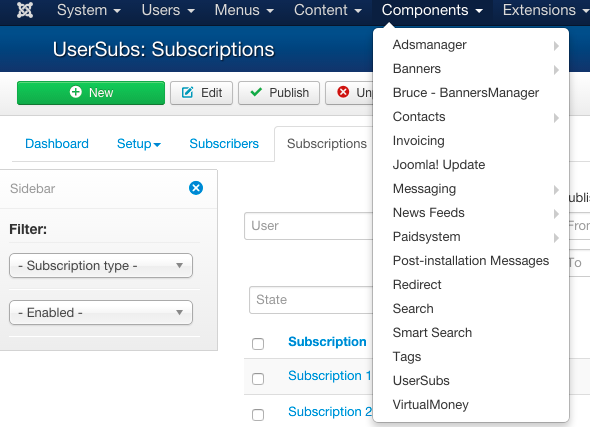 On the "Subscriptions" page, click on "NEW"
Provide the informations (user, subscription type, price, dates) and save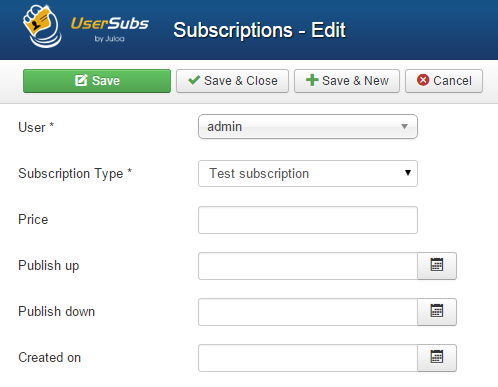 That's ALL for this first example. You will get full description of the options in the General Documentation Under "UserSubs"

Go to menu > main menu > add menu item


Name it and select a menu item type and click on "UserSubs"

Then you can choose one type between the existing 3 choices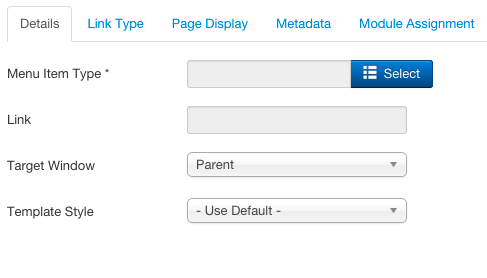 If you've selected "Subscription type", you'll have to choose the type in the dropdown box that will appear in the form


Check your frontend
Depending of your choice of menu item type when creating the new menu item, will now see one of those pages with your information on it.
Subscription types (all)
As a user, you can login and choose which type of subscriptions you would like to buy.
You'll then have the list of the subscription types, and by clicking on a line, you can see the invoice related to it. The invoice permits the user to apply a coupon code, the payment can be done by using any invoicing payment plugins enabled.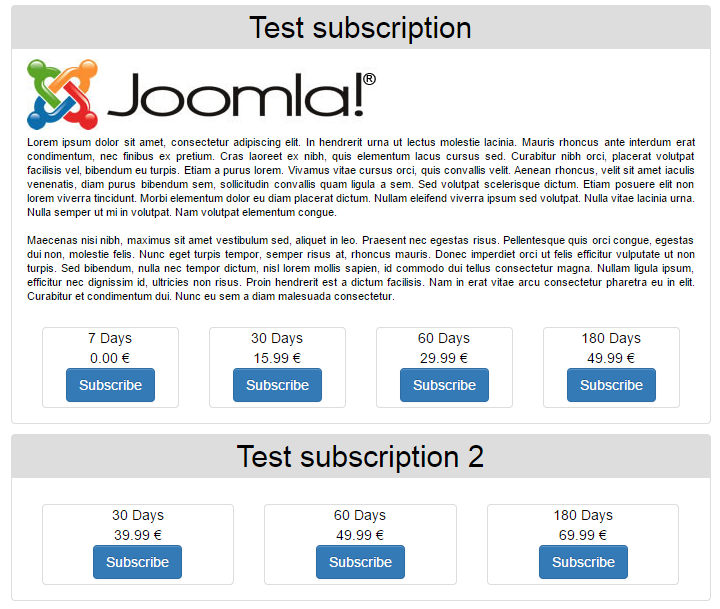 My Subscriptions
This page permits the user to see the status of her different subscriptions and renew existing ones.

Subscription type (one choosen type)
This page is similar to the page "Subscription Types".
The only one difference is that you can choose in the backend which one will be displayed here, so only one type (the one you've choosen) is displayed here.