Create coupon
You can create a coupon by clicking on the "Coupons" tab and "New".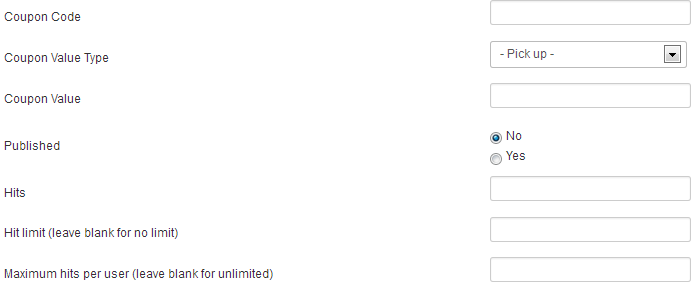 Coupon code is the code that must be entered when asked to use the corresponding discount.
Coupon Value Type can be "Value" or "Percent".
Coupon Value must be a number.
Hits corresponds to total hits initially considered. If you type 1, then someone use it, you will see 2.
Hit limit, the number which reached unpublish the coupon.
Maximum hits per user allowed to get the discount.

Apply on : Conditions that makes the coupon usable, don't forget to select at least "All options" if you want it to apply. If you don't, choose "No" for published.