Frontend
Subscription types (all)
As a user, you can login and choose which type of subscriptions you would like to buy.
You'll then have the list of the subscription types, and by clicking on a line, you can see the invoice related to it. The invoice permits the user to apply a coupon code, the payment can be done by using any invoicing payment plugins enabled.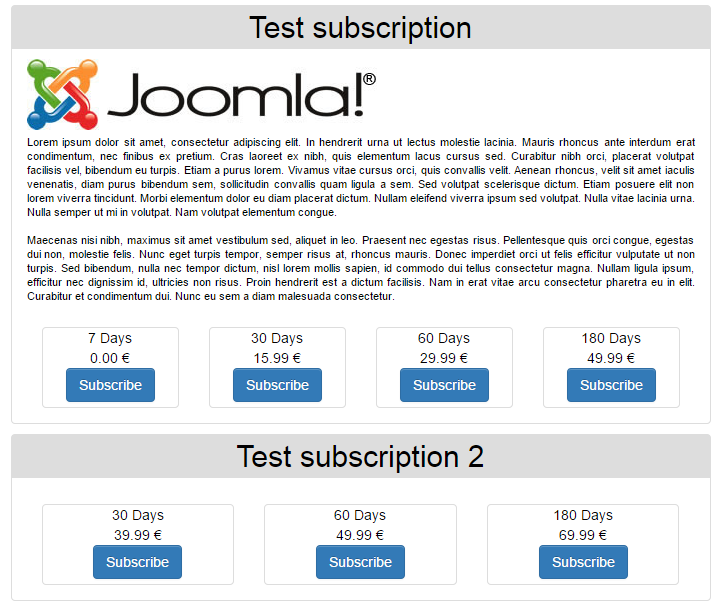 My Subscriptions
This page permits the user to see the status of her different subscriptions and renew existing ones.

Subscription type (one choosen type)
This page is similar to the page "Subscription Types".
The only one difference is that you can choose in the backend which one will be displayed here, so only one type (the one you've choosen) is displayed here.