Getting Started
Welcome
Here we are going to show you how to get your app available for download on the PlayStore.
What are you going to need ?
Opineo allows you to do all of this and much more without signing up for an account or hire an expert. This DIY tool enables you to listen to your customers' voice easily and instantly. All you have to do is go online, design your widget and place it on your website.
Getting Started
First we are going to create a Google Play Account. Follow the link to create your account. Create account.
Then, we need to create the PhoneGap Build account to automatically build your apps and test them on your device. Click here !
Now let's assign the Authentication Tokens from PhoneGap to your app (So PhoneGap knows wich app to build).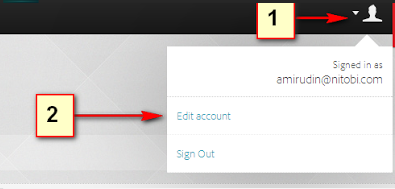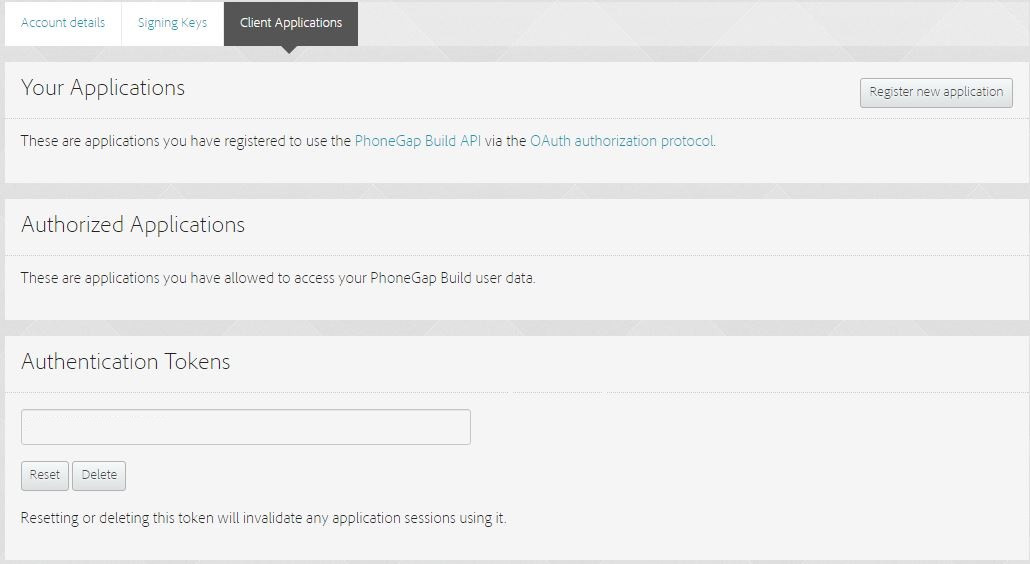 ---
Ok, now let's download JAVA on this website : Download JAVA.
Just one more download and it's over. Last thing we need is JAVA JDK, you can get it right there.
Set Environment Variables
Now you need to use JAVA and for that to work, you'll need to set an Environment Variables on your system. The JDK software is installed on your computer, for example, at C:\Program Files\Java\jdk1.6.0_02. You can move the JDK software to another location if desired.
Set JAVA_HOME:
On Windows

On UNIX System
You can add it to the file .profile or .bashrc or your current shell profile file (located in your home directory). Then, each time you open your shell it will be loaded.
export JAVA_HOME=jdk-install-dir

export PATH=$JAVA_HOME/bin:$PATH
Signing your app
You do not need Android Studio to sign your app. You can sign your app from the command line using standard tools from the Android SDK and the JDK. To sign an app in release mode from the command line :
First you need to open the command line
Hit Windows key + R

Enter :

cmd
You should have a black windows on your screen now.
---
Generate a private key using keytool. For example:
$

keytool -genkey -v -keystore

my-release-key

.keystore

-alias

alias_name

-keyalg RSA -keysize 2048 -validity 10000
The terms in red are the name you can change !
The terms in blue have to stay the same ! Don't change them.

It creates a file so be careful where you are at in your command line. See the path at the begining of your command line your key will be created at the same location

This example prompts you for passwords for the keystore and key, and to provide the Distinguished Name fields for your key. It then generates the keystore as a file called my-release-key.keystore. The keystore contains a single key, valid for 10000 days. The alias is a name that you will use later when signing your app.
Submitting your key to Build
Go to your Account > Edit Setting > Signing Key's tab.

Click 'add a key...', ensuring you use the same alias used when you generated your key.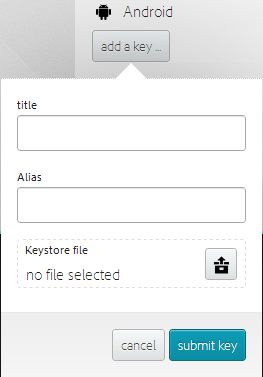 REMEMBER : The alias must be the same as the on you typed in the command line !
Unlocking your key
Go to your Account > Edit Setting > Signing Key's tab:
Click unlock button and supply the the certificate password and the keystore password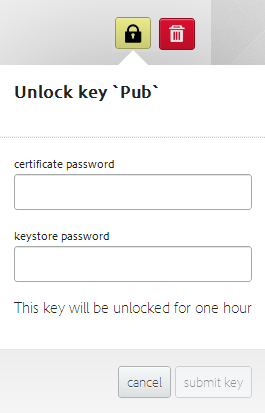 ---
Compile your app in release mode to obtain an unsigned APK. You can do that by clicking the green button : Compilation on the app page.
Build your .apk
Build your app on PhoneGap.
Enter your key infos if you havn't saved it yet, or select the key you saved from earlier.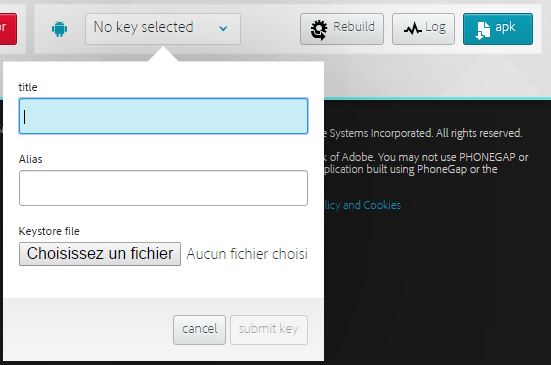 Last thing you want to do is download you apk by clicking the blue button !
Your .apk should have -release at the end of the file's name.
Google PlayStore
Log into your Google Developer Console.
Create new app
Fill out the information they ask you, such as :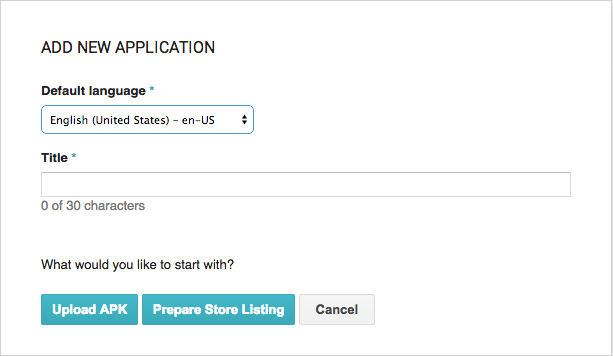 You can now give a title to your application and upload your apk you downloaded earlier from PhoneGap.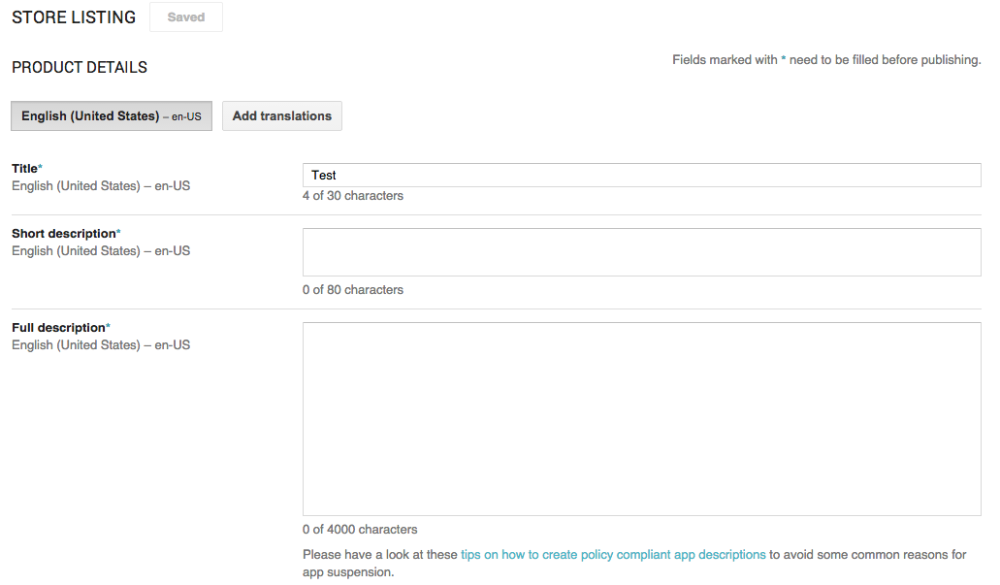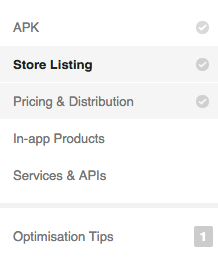 Follow all the steps and when it's done, you can publish your app this is found at the top right hand corner of the console. Once you have published, your app should be ready and live on the store in a matter of hours.